InnaLabs® has been awarded the contract for the European Space Agency (ESA) Copernicus LSTM Science mission (Land Surface Temperature Monitoring), with Airbus Defence & Space (ADS) selected as the prime contractor. This is another success for ARIETIS, which is being developed in Blanchardstown West Dublin. The purpose of this mission is to respond to priority requirements of the agricultural user community for improving sustainable agricultural productivity at field-scale in a world of increasing water scarcity and variability.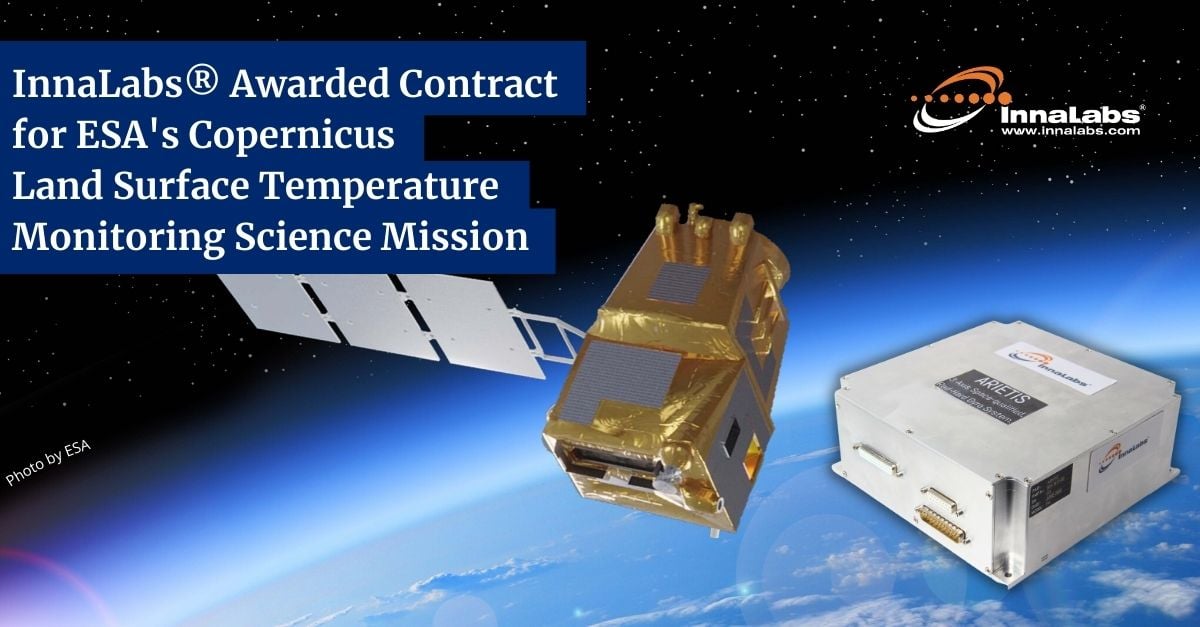 ARIETIS is a deep space rad hardened 3 Axis Coarse Rate Gyroscope, which has also been selected for the PLATO mission with Thales Alenia Space and OHB as Primes. InnaLabs® is developing its own Irish space heritage and creating alternative technology solutions for European and Global Space leaders. InnaLabs® space gyroscope technology, "Coriolis Vibratory Gyroscope (CVG), delivers superior Angular Random Walk under the harsh environment of deep space while also having an attractive price point. And it is these features that are exciting some of the world's biggest space companies and demonstrating the innovation being developed here in Ireland. All of this is only made possible by our outstanding team of people, the support offered by Enterprise Ireland and ESA to give the development opportunity to an Irish SME. It's an exceptional achievement to have our products on such high-profile space missions, and a big thank you to all those who supported us along the way.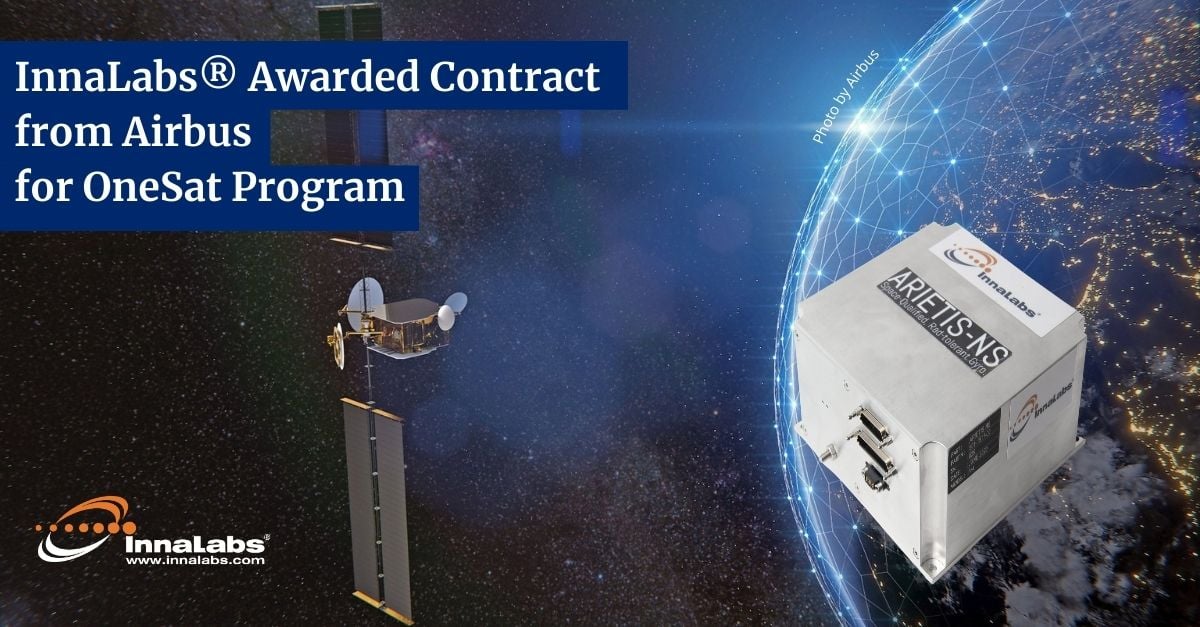 ARIETIS NS is a commercial game changer space product which has been selected by the European space giant, Airbus (ADS), as the technology of choice on the ADS next generation OneSat program for both LEO & GEO platforms. The purpose of this programme is to be reconfigurable while in orbit, while adjusting its coverage area, capacity and frequency "on the fly" to meet evolving mission scenarios. It's another great contract award for the InnaLabs team. ARIETIS NS is a radiation tolerant space gyro derived from ARIETIS, our Rad-hard 3-axis coarse rate sensor but using COTS electronics parts to achieve an ultra-low sales price. Again, using our innovative CVG technology, we have been able to offer the space sector a superior product of accuracy, angular random walk at a competitive price while managing the harsh environment of Space. Big congratulations to the InnaLabs® team, Enterprise Ireland, and ESA for their continued support.
These type of contract awards are a tremendous boost of confidence to our team and technology, plus a great endorsement of the competencies being developed here in Ireland which is attracting European Space Giants who are global leaders.
----------------------------------------------------------------------------------------------------------------------------------
About The European Space Agency
The European Space Agency (ESA) is an international organisation, comprised of 22 Member States. ESA works to coordinate the financial and intellectual resources of its Member States in order to undertake programmes and activities beyond the capabilities of any single European country. ESA's mission is to shape the development of Europe's Space capability and ensure that investment in Space continues to deliver benefits to the citizens of Europe and the world. Investment into ESA works on the basis or geographical return. Essentially, the amount Ireland invests in ESA Irish companies will receive back in contracts. Ireland joined ESA in 1975.
For more information on the ESA, visit: www.esa.int
About Airbus
A commercial aircraft manufacturer, with Space and Defence as well as Helicopters Divisions, Airbus is the largest aeronautics and space company in Europe and a worldwide leader.
Airbus has built on its strong European heritage to become truly international – with roughly 180 locations and 12,000 direct suppliers globally. The company has aircraft and helicopter final assembly lines across Asia, Europe and the Americas, and has achieved a more than sixfold order book increase since 2000.
For more information on the Airbus, visit: www.airbus.com
About Enterprise Ireland
Enterprise Ireland is the Irish government organisation responsible for the development and growth of Irish enterprises in world markets. They work in partnership with Irish enterprises to help them start, grow, innovate and win export sales in global markets. In this way, they support sustainable economic growth, regional development and secure employment.
For more information on Enterprise Ireland, visit www.enterprise-ireland.com